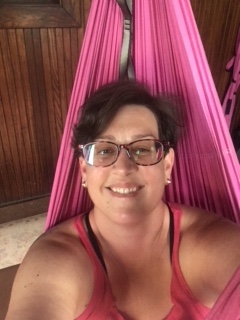 I hate exercise. If you ever see me running, I am being chased. I hate gyms. I especially despise work out videos. I have tried them all with no success. I used to beat myself up because I could never stick to an exercise program. My mental health meds were barely doing the trick, and I had given up on being a physically active person.
I got roped into to signing up for a yoga 101 class by my best friend... and fell in love. I saw changes in my body and mood immediately.
Two years and some change later, I am still in love.
Get 'roped in' to a Happy Hour Yoga with Mandy and you just might fall in love with Yoga.